BluePrint Automation BV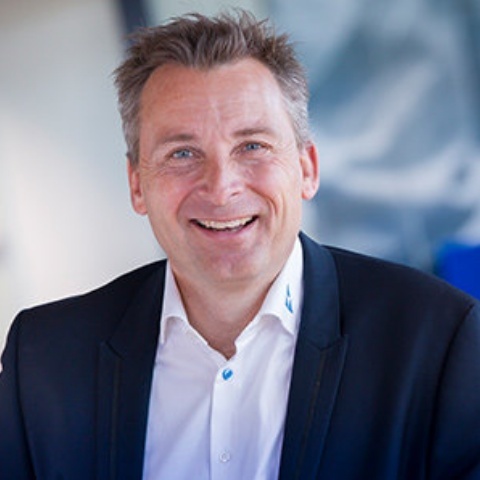 Martin Prakken
Owner & Chief Executive Officer
Prior to becoming the CEO of BluePrint Automation in 2000, Martin Prakken served 8 years as the President of the U.S. division of BPA. In the past 25 years, he introduced many innovations in automatic case packing that are widely used in the global Food Industry today. Martin holds a Bachelor of Business Administration at Nyenrode Business University (NL). He is currently serving a 2nd four year term on the Board of Directors of the Packaging Machinery Manufacturers Institute (PMMI).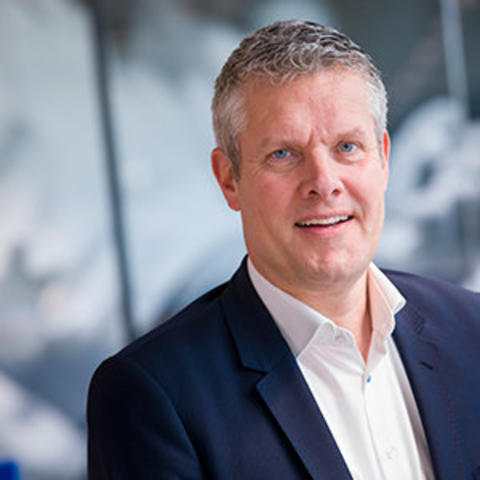 André Verkleij
Managing Director
André Verkleij joined BPA in in 2012, when he started his career at BluePrint Automation as Operations Director. In this capacity he was responsible for Engineering, Controls, Purchasing & Logistics, Manufacturing, Assembly, Service and IT. This enabled André to learn every aspect of the company inside-out. In 2014, he became our Managing Director with full P&L responsibilities. André studied Mechanical Engineering at Fontys University of Applied Sciences (NL) and holds an MSc degree Business Administration of the Technical University of Eindhoven (NL).
Jos van Oekel
Sales Director
Between 1989 and 1993, in our company's early years, Jos van Oekel was responsible for developing the European market for BluePrint Automation. After that, he left us for a while, holding several positions at various companies in industries related to packaging. In 2015 he returned to the nest, by becoming the Sales Director at BluePrint Automation. His responsibilities include all global commercial activities, except for the separately managed Americas. Jos holds a bachelor's degree in Mechanical Engineering and a BBA at Nyenrode Business University.
Kasper Tappel
Financial Director
Upon joining BPA in 2016, Kasper enriched BluePrint Automation with over 10 years of experience as CFO in machine manufacturing and production environments. He is responsible for staff departments, including Finance & Control, HR, Legal, Facility and IT and is also the legal representative for BluePrint Automation in China. Kasper holds a bachelor's degree in Accountancy at Windesheim University (NL) as well as a master's degree in Economics at the University of Amsterdam (NL).
Elbert Griffioen
Technical Director
With a passion for engineering, Elbert started his career at BluePrint Automation in 2001 as a Field Service Engineer. In this position he gained a lot of practical experience in service and customer relations in various demanding industries. In 2008 he earned a cum laude bachelor's degree in Engineering & Business Administration. This furthered his career in various management and leadership roles, all within technical-oriented fields. By combining his passion for engineering and customer focused solutions, Elbert became the Service Manager in 2013. To further deepen his knowledge Elbert is currently studying a Master in Business Administration. From October 2020, his role will shift to Technical Director, which includes Software Engineering, Electrical Engineering and Mechanical Engineering.
Kees Nijenhuis
Director Operations & Service
Kees Nijenhuis joined BPA in 2018. Before joining BPA, he worked in the graphical equipment industry as Manager Operations in The Netherlands and as Vice President in the United States. At BPA, Kees is responsible for Operations, which includes Purchasing, Logistics, Production and Assembly. As of October 2020, Kees is also responsible for Testing, Installation and After Sales. Kees holds a bachelor's degree in Commercial Economics at the HAN University of Applied Sciences (NL) and a master's degree in Business Administration at the Radboud University Nijmegen (NL).
BluePrint Automation Inc.
Andre Boom
President
Andre Boom joined BluePrint Automation, Inc. in 2018. He is responsible for Sales in the Americas, Engineering, Manufacturing and Service for both Blueprint Automation (BPA) in Richmond, VA and Blueprint Robotics (BPR) in Longmont, CO. Andre spent the last 25+ years in progressive roles with leading snack food manufacturers such as Snyder's-Lance, Pinnacle Foods, Frito Lay and Quaker Oats. In these roles he has gained a significant amount of experience in both business management and food related processes on the processing and packaging sides. Andre holds a Mechanical Engineering degree from the University of Amsterdam and an MBA in Accounting and Business Management from William Woods University.
Rocco Fucetola
VP Sales & Marketing
Rocco Fucetola has been with BluePrint Automation since 1997. Prior to becoming our VP Sales & Marketing in 2015, he served as Northeast Sales Manager. His crowning achievement was winning the 2007 PMT Line of the Year. This prize was awarded for the successful automation project of all Swisher Internationals mail pouch tobacco production. Rocco's previous experience includes working at Garvey Corporation where he was introduced to the world of packaging automation. Rocco Fucetola holds a B.S. in Mechanical Engineering from the University of Maryland.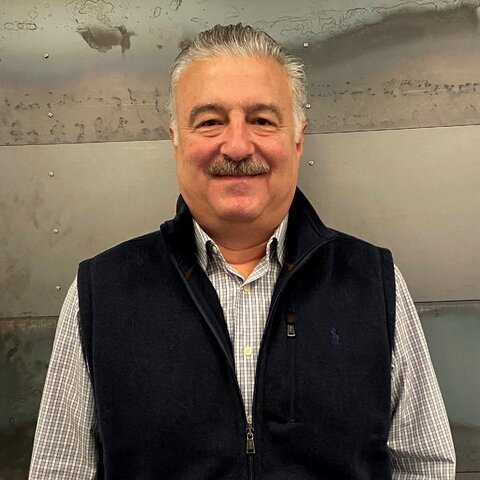 Mario Pino
VP Sales Latin America
Mario Pino joined BluePrint Automation in February 2020. Having worked for several top packaging companies, MarioPino, as he is known in LAM by most customers and friends, is a well‐known professional in the processing and packaging industry in Latin America (LAM). Mario loves LAM and he enjoys helping companies improve their packaging lines. Most importantly, Mario is always focused on his customer's needs and builds long lasting relationships with customers. He does what it takes to make a difference for everyone around him.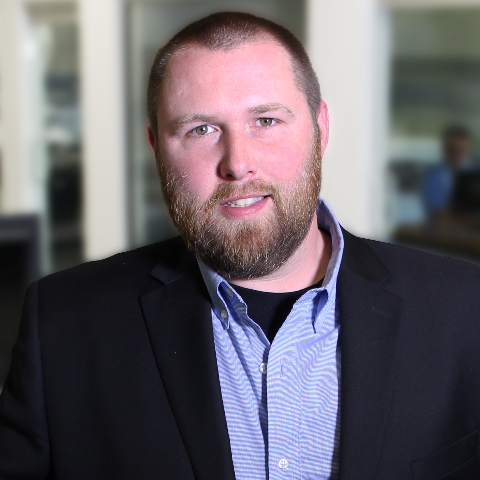 Mark Thompson
VP Service and Aftermarket
Mark A Thompson joined BluePrint Automation Inc. in 2018 as the Service Manager. In his current role as VP Service and Aftermarket, he is responsible for the Service and Aftermarket business for both North and South America. Mark has 12+ years of experience in automation, controls, and customer service. His previous experience as a Field Service Engineer for a Fortune 500 automation company, Vice President for a system integrator, and President/Founder of a successful Automation and Controls business has allowed him to develop and grow the Service and Aftermarket business for BPA. He graduated top of his class from VECAP and Rockwell Automation's Field Service Program. Mark also holds a Master Electrical License in the state of Virginia.