The champion
Mathieu van der Poel (1995) is a Dutch cyclist, road cyclist and mountain biker born in Belgium. In 2015 he became the youngest cyclocross world champion ever in Tábor, Czech Republic. Four years later he won his second world title in Bogense, Denmark. In 2017 and 2018, he won the European cyclocross Championship. In addition, he became Dutch cyclocross champion five times, once Dutch champion on the road and once Dutch mountain biking champion.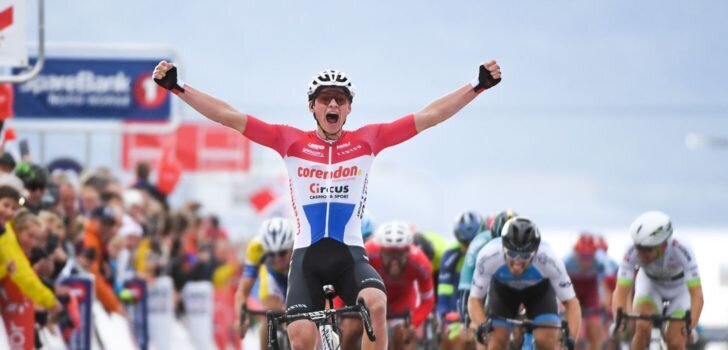 Heroes
Youth is very important for the organization of the Kiremko Nacht van Woerden. The Kiremko Nacht van Woerden is traditionally preceded by a couple cross. In the couple cross race, children are given the opportunity to form a duo with a one of the participants from the official bike race. Van der Poel is also taking part in this. It will therefore be an unforgettable evening for those children as they get to meet their heroes.
BPA & Kiremko Nacht van Woerden
Paul Oosterlaken (director Kiremko); "we have been the main sponsor of the cyclocross event for many years now. There are a few reasons that Kiremko is investing in this event."
First off all, Kiremko is organizing an event called the Masterclasses in which Kiremko and its partners invite customers to follow a series of classes, workshops or presentations about issues that matter to the potato industry.

This day, filled with informative and eye opening sessions, led by controversial key note speakers, is concluded with a trip to Woerden to attend the Kiremko Nacht van Woerden. Here, the customers of Kiremko, BPA and other partners, are offered a night of spectacular cyclocross races and a network dinner. Read more about this event.