Masterclasses & Cycling Races with world champion Mathieu van der Poel

Save the date | 22.10.2019
Come to the Kiremko Masterclasses
…to an inspiring day where you will be actively involved in the subjects and have sufficient time to network. A day that will be more than worthwhile. We will end this day with a visit to the Night of Woerden to enjoy the cycling races.

The Kiremko Night of Woerden' has established its name among traditional cyclocross competitions in the Netherlands. This year's edition is going to be even more special with the participation of cyclocross world champion Mathieu van der Poel!
MASTERCLASSES
We are organizing an event called the Kiremko Masterclasses in which Kiremko and its strategic partners like BPA, invite their international customers to follow a series of classes, workshops or presentations about issues that matter to the industry.

For more information and latest developments check the event page of Kiremko: www.kiremkomasterclasses.com.
KIREMKO NIGHT OF WOERDEN
This day, filled with informative and eye opening sessions, led by controversial key note speakers, is concluded with a trip to Woerden to attend the Kiremko Nacht van Woerden. Here, the customers of Kiremko, BPA and other partners, are offered a night of spectacular cyclocross races and a network dinner. Click here for more information about the Kiremko Nacht van Woerden.
Mark this date in your agenda!
Why?
To create value for your business and the industry
A day all about technology, innovation, big data and the factory of the future
Insights from professionals inside & outside potato industry
Enjoy the cycling races and network dinner at the Night of Woerden
WIN TICKETS OLYMPIC GAMES TOKYO 2020
Also..Do not forget to save the dates to the Olympic Games from the 24th of July to the 9thof August 2020 in Tokyo. Kiremko is giving away 2 tickets!
MORE INFO
Our customers will receive the invitation and detailed program in September. If you have questions and/or want more information, please contact your Area Sales Manager at BPA or send your e-mail to: marketing@blueprintautomation.nl.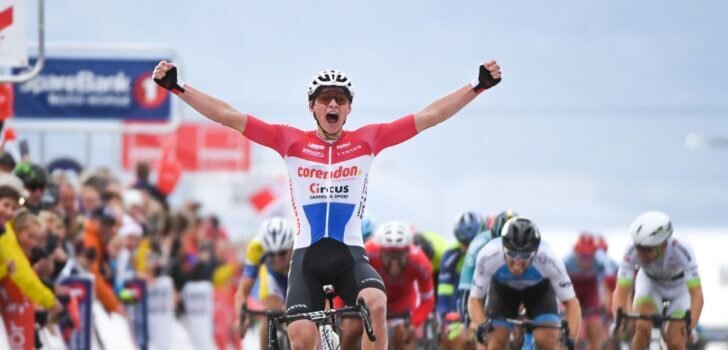 Back to the overview