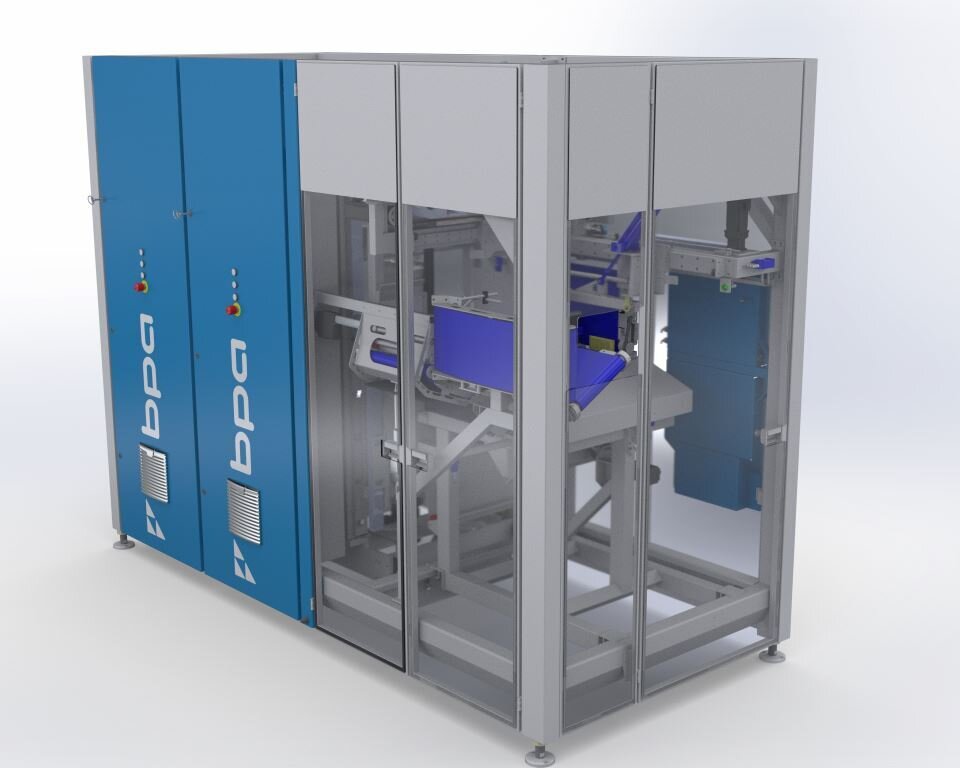 The new SnackMaster 200 series is the ultimate compact packaging machine for your high speed vertical snack packaging requirements. Its default configuration, the SnackMaster 200, fully automates snack bag handling and the vertical loading process (on edge and flat, or combined) of RSC cases and/or trays. Optional the machine can be equipped with a fully integrated RSC case erector and tape closer (SnackMaster 200i).
The smart construction of this system significantly simplifies changeovers, as no format parts are required and the system is fully auto adjust, making it even more easy to adapt to your future packing needs. With its narrow footprint (width 1480 mm) this automated solution suits any customer layout.
On top of all these highly innovative features, the SnackMaster 200 includes an ergonomic and open design. This provides an easy access to the machine and creates maximum process overview. The robust construction is made from high quality servo components and a reduction of pneumatic functions for an optimized TCO (total cost of ownership) and maximize the continuity of your packing process.
As every production environment is unique, every organization requires a tailored solution. Challenge us and put our experts to the test, to devise the solution that fits your process like a glove.